All Things Cascadas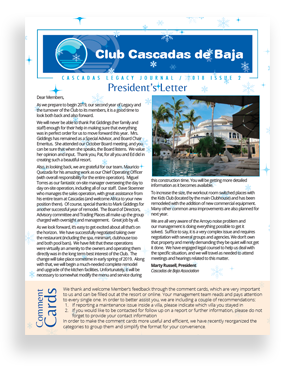 The Latest Club Cascadas Newsletter
…was just sent out. If you haven't received your copy yet, you can view it online at www.clubcascadas.com/owners.
The NEW Club Cascadas Website
…launched recently. If you haven't viewed the new site yet, take a fun tour at www.clubcascadas.com. Lots of beautiful images and helpful information.
Late Night Noise in the Arroyo
Many of you have experienced the recent noise in the Arroyo late at night.